Did you know that the cost of an outside sales call is $308 while an inside sales call costs barely $50? In fact, the growth rate for inside sales model is 15x faster compared to conventional sales models.
Customer availability is no longer a restriction in the age of "smart" technology and anytime anywhere 24/7 connectivity.
Inside sales reps connect with customers online or via video or phone. So yes, the days of hosting long expensive business lunches and dinners and other social meetings with customers are fading.
Inside sales are achieving what field sales have been delivering through the years for B2B businesses which is sales and revenue generation – but at a faster pace and at much lower cost to the business.
The Need for Cost-effective Business Expansion
The rising graph of inside sales is on course with a major B2B requirement, which is cost-effective business expansion. In a global market space, businesses don't have to limit themselves to a niche or domestic audience. One of the reasons why this is possible is because of technology advancements. There is no doubt that technology has become a major business disruptor and enabler for all industries. One of the ways tech solutions have disrupted and enabled businesses is by breaking through the traditional boundaries of time and distance making it easier for businesses to access and expand their global footprint. B2B sales teams are no longer required to function from a physical location. Businesses can hire best-in-class sales reps who are probably located thousands of miles across the globe. They don't need a physical office space to connect with your customers. For this reason, the inside sales model fits in perfectly within today's global workplace. Here's an interesting stat which further builds the case for inside sales – 46% of high-growth tech companies are expanding using inside sales compared to 21% using outside sales from the Harvard Business Review. Remotely based inside sales reps/teams can focus on business lead generation both in domestic and international markets. So B2B inside sales reps don't have to travel thousands of miles to meet with potential buyers who may or may not be in the same time zone. In addition to cost savings by way of infrastructure and office equipment, businesses are saved the bigger burden of having to hire and train in-house sales teams and then spend big on equipping them for field sales. Your inside sales rep(s), account manager, and marketing team could be located in different countries – they can train, coordinate, collect, access, and analyze B2B data, as well as strategize and execute best sales and marketing practices for the business using cloud-based or online sales platforms. Inside sales provide huge growth potential for a B2B business by expanding the sales pipeline to include potential high-value business sales leads from across different countries in a highly efficient and cost-effective manner.
Inside Sales can Boost B2B Sales Efficiency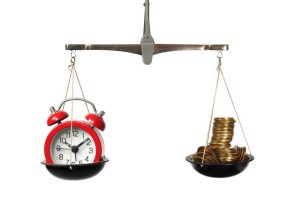 Improved sales efficiencies are critical to the sales process. Stagnation and delays in sales conversions can slowly kill your sales process. But a well-defined sales system with optimized demand generation and shorter sales cycles is like a well-oiled machine. If the processes are smooth and move seamlessly, an ISR (inside sales rep) can easily tweak, change, and improve the sales processes continuously thus driving your B2B sales development story towards positive results. Time is of absolute essence in B2B sales conversions. Because inside sales move at a much faster rate with a short cycle of 30 to 90 days, the risks are far less. It is easier to meet the buyer's needs and expectation within a fluid system where customer engagement can happen in real-time. Inside sales representatives can move in quickly to address critical buyer concerns making it easier for them to close the deal. In contrast, the sales cycles in field sales are much longer and it is not uncommon for deals to fall apart in the last second resulting in a colossal waste of time and resources. Getting the buyer to reengage and follow through with the deal, provided they are willing to do so, simply means more time and a further extension of the sales cycle which can impact quarterly sales goals which in turn impact business ROI.
Field Sales and Business Costs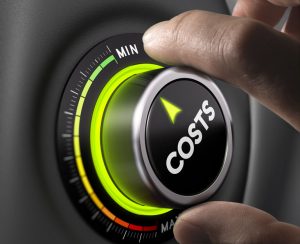 It costs a business a lot of money to maintain a team of experienced field sales representatives. They can get you the big deals but they also demand fat salaries and huge expense account – you need to take care of every little aspect of client engagement and entertainment! Each field sales rep has his own strategy for success, which they might be unwilling to share in entirety. And because a field sales rep usually works in only two or three client meetings in a day, measuring and collecting data of client interactions to improve the sales processes is a challenge. Without clear and accurate data on what works and what does not, businesses cannot replicate the sales success of their top field sales reps among sales reps who are not performing well. This is not the case with inside sales. The cost of maintaining an inside sales team is far less as pointed out earlier. Your top performing inside sales representatives could be located in a different country and still be able to close deals much faster and more successfully at less than a fraction of the costs of a field sales rep. And because the data for inside sales calls and activities can be easily captured and analyzed, replicating the success story among poorly performing sales reps becomes easier. As the concept of global markets expands and fuels stiff marketplace competition, every dollar that businesses spend has to be directed towards furthering business development with a strict focus on positive ROI. Which is why it makes little sense for a B2B business that is struggling against the market competition to spend big dollars on sales strategies that are quickly becoming redundant.
Top 4 Factors that are Driving Inside Sales for B2B Businesses
We've looked at three critical aspects of why inside sales is a viable business strategy for B2B organizations. But it is also important to identify and understand the key drivers for the shift from field sales to inside sales among B2B companies.
Changing Consumer Behavior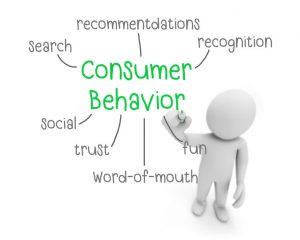 B2B buyer behavior has changed through the years. Businesses are expected to deliver the same online consumer buying experiences within the B2B digital buying space as well. B2B buyers expect similar omnichannel buying experiences they enjoy as consumers – for this reason, 49% of B2B buyers are more inclined to visit consumer websites to make work-related purchase decisions according to The Future of Commerce. They expect real-time interactions where their queries and needs are addressed quickly. Your buyers don't want to wait for product information or data – they expect you to have the information ready before they actually need it! So where does this leave B2B organizations? Well, the answer is simple – faster B2B purchase processes. Keep in mind, today's buyers are tech-savvy and hungry for information. By the time they come to you, they would have already collected relevant information from your business website, your social media pages, from review sites, and looked up customer testimonials on your product. So, when they come to you, they know what they want, they know you have a product that meets their expectations. What they will be looking for are specifics which help endorse their decision to buy from you and how your product not only meets every little expectation in the immediate moment and in the future but also benefits them over other products in the market. This analysis will happen at every step of the buying journey with an acute focus on faster decision making. It is important to note here that 34% of B2B buyers have limited engagement with B2B vendors is because marketing teams load buyers with too much irrelevant content based on research from KoMarketing. So, the collective role of the marketing and sales teams is to ensure that B2B buyers have access to highly relevant information which can be accessed quickly as and when they need it. Thus offering buyers with a stellar buying experience at every point of interaction. This is a strategy that B2C organizations have mastered. Consumers enjoy brand interactions that are innovative, novel, and highly sensory in nature via personalized high-quality interactive content and digital experiences. In short – your B2B buying experiences need to create real-time emotional and informative brand connections for the buyer at every stage of the buying experience. Only then can you expect to move the buyer to the next stage within your sales pipeline.  Your B2B inside sales teams can provide this kind of instant gratification since buyer interactions happen on the phone or online where it is easy to connect the buyer with relevant information almost instantly and in real-time.
Changing B2B Business Models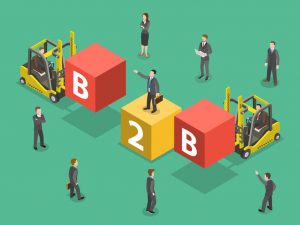 Market place competition has forced B2B organizations to relook their business sales models. Businesses are constantly looking for ways in which they can improve their product features. So, in an era of "constant upgrades" where a product or solution can quickly become redundant, it makes little sense for buyers to invest heavily on purchases. A prime example of this is a technology solution such as SaaS which is a common and popular delivery model for most businesses today. Tech solutions get upgraded every few months. So, the best way to ensure a product enjoys continued loyalty is by packaging it in smaller deal sizes. You can sell the product or solution on a monthly or yearly basis, and then update the solution or provide additional upgrades and features as and when they are released. This shift from selling high-investment deals to creating bit sized deals works to the advantage of both B2B sales and for the buyer. B2B organizations don't need to invest heavily on a product or solution with diminishing ROI over a period of time. By focusing on small sized investments, capital expenditure burdens can be effectively eased and business cash flow improves. In addition, sales reps can benefit from short sales cycles and a steady flow of business sales leads within their sales pipelines. It becomes easier to upsell and cross-sell to this section of loyal buyers so the business benefits from addition sources of revenue. The same logic works on the buyers end as well – because the investment is on a smaller scale, buying decision are faster, and they can easily be moved to operational expenses which again improves cash flow.
The Need for Personalized Connections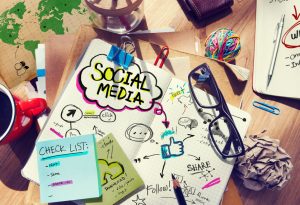 One of the pillars of the field sales model is the focus on creating personalized connections. But here's the thing – social media has completely changed the way people today interact. It's not about hosting expensive client meetings – the focus today is on creating personal connections that are personalized and highly relevant to your buyer. You can learn a lot about a person's interest, their lifestyle, their preferences, and their personality from their social pages, their online interactions, and activities, and their digital movement. Here's an interesting stat on social selling – 65% of sales reps who utilize social selling are far more successful at filling their pipeline – in contrast the percentage of sales reps who successfully fill their sales pipeline without utilizing social selling sits at 47%. Businesses collect huge amounts of client data from a variety of sources. For this reason big data analytics is critical to business sales development and can play a big role in helping sales teams build personalized buyer connections. Buyer data is critical to ensuring improved sales performance since it allows B2B sales and marketing teams to drive lead generation by creating highly personalized and targeted sales strategies. Using personalized sales targeting, inside sales reps can then create highly relevant brand connections prior to a face-to-face meeting with potential prospects – a move that can be crucial to successful sales conversions.
User-friendly Sales Technology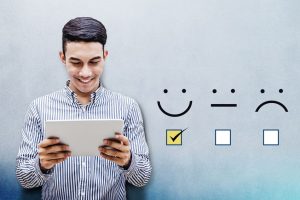 SaaS technology has given new life to B2B sales processes. Businesses today can capitalize on the easy availability of sales technology solutions to enhance demand generation and sales productivity, and drive higher sales conversions. More importantly, businesses don't need to maintain a dedicated IT team to manage these advanced sales solutions because the solutions are designed to be user-friendly. In most B2B organizations, in-house sales and marketing analysts can easily work on these solutions. Shorter sales cycles and improved sales efficiencies by way of big data and extensive industry-specific B2B marketing and sales intelligence have enabled business across the board to develop sales processes that not only make the job of sales reps easier but are more aligned with bigger business goals of improved ROI and business expansion. Advancements in sales technology solutions have also made it easier for measuring and analysis of captured buyer data. The ability to track every aspect of a sale allows businesses to identify and reduce problem areas while also enabling them to replicate points of success at scale. Inside sales teams can be quickly advised and trained on necessary changes or tweaks to the sales processes which again helps them to accelerate the movement of sales leads within the pipeline to the desired destination.
Nothing is Static – Final Points
Business and markets are constantly evolving. The B2B sector is as much a part of this changing ecosystem as any other business sector. As such, businesses today cannot afford to hold on to traditional sales and marketing models to grow and expand business goals. Although the inside sales model is relatively new, it has made its mark – B2B companies can now accurately track and measure sales data and sales processes against sales performance and goals in a highly efficient and cost-effective manner making it a game changer. B2B organizations can utilize inside sales and capitalize on new and emerging technology solutions to build on sales efficiencies in a way that allows them to continuously iterate their sales process. The fact that all of this can happen in a cost-effective manner is perhaps the biggest reason why B2B companies are moving away from field sales to inside sales as a major source for business sales revenue generation.
Ready to sell smarter?
SalesPro Leads offers industry leading B2B Lead Generation and Appointment Setting services that provide sales intelligence to super-charge your sales team.