What is Lead Generation?
Before we discuss a benefit of opting for a lead generation service, let us elaborate on what lead generation is. To put it simply, lead generation involves identifying or creating customer interests in the products or services of the business.
How does it work?
Lead generation services leverage multiple data sources including licensed data, web mining, and social media. Once the data is compiled for a targeted campaign, a variety of prospecting strategies are put into place. Using outbound and targeted campaigns as well as a top-down referral based prospecting approach allows the service to find and qualify opportunities. As opposed to the time consuming activities of selling solutions, lead generation companies focus on finding sales ready leads. This allows them to optimize reach, frequency, and perfect real-time response management.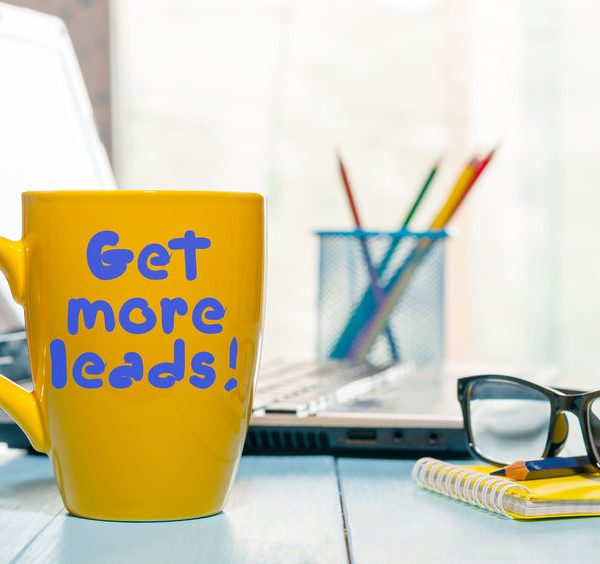 Sales Benefits
The most important benefit a business can secure when deploying an professional outsourced lead generation service is that the company's sales team can focus on selling. This allows a B2B sales organization to optimize their time and focus on sales as opposed to marketing. The business to business lead generation service agency identifies qualified leads and sets up sales appointments.  This structure can result increased sales results.
Secondly, opting for lead generation allows a business to lower their cost per sale. It has been shown through different studies that lead generation also associated with an increased closing ratio. Through generating leads, a business has access to more sales opportunities. This is due to the fact that professional lead generation services have better access to resources, databases, and sales intelligence that many other companies do not have access to.
Another advantage of opting for a lead generation service is that it leads to effective targeting of customers, significantly better pre-screening methods, and better tracking of prospects. All in all, it leads to the business making more money, and efficiently streamlines the marketing process and targeting of customers. It helps a business save time and manage its resources effectively. Furthermore, the need for additional employees and training is reduced and the sales team can focus on the selling tasks at hand.
How important is lead generation to the sales organization? Consider this:
Prospecting is the most difficult part of the sales process for salespeople. (HubSpot, 2018) (Source: https://www.hubspot.com/marketing-statistics)
75% of companies say closing more deals is their top sales priority. (HubSpot, 2018) (Source: https://www.hubspot.com/marketing-statistics)
 There are quite a few ways to generate B2B sales leads. Some of them are more effective than others. With social media platforms taking over, are offline lead generation strategies gradually going obsolete? Nope, they are not. Here are some of the most powerful lead generation strategies that have always proven to work great for B2B companies and will keep doing so.
Professional Networks
More meetings mean more face time and this is one of the most effective ways to sell. Participating in industry events and events which provide networking opportunities online or offline is a great way to create awareness for your business and discover new customers.
Customer Referrals
The best source for new business still remains to be your previous clients. They understand your business; they have used your products and are familiar with every aspect of your offerings. If you have no gaps in providing customer service to your previous clients and stay in touch on a regular basis then you have a great chance of attracting new customers. Some of the best ways to attract new prospects is by keeping in touch through blogging and tools like newsletters.
In 2018, 70% of marketers say their demand gen budgets will increase (HubSpot)
Inside Sales
Cold calling is one of the most effective ways to generate leads. Your sales development team can focus on your target market and set appointments for more in-depth meetings. This approach helps you find quality sales leads while at the same time reducing the time wasted on unqualified leads. Telemarketing or Telesales, through a professional B2B lead generation or appointment setting firm can be one of the most effective ways to uncover new sales opportunities. This type of direct engagement is tough to beat by other methods. A strong inside sales team whether in-house or outsourced can be your sales organization's best friend.
Inbound Marketing
Updating your blog regularly and providing the latest, most valuable content can help you establish yourself as an authority in your industry. This will encourage visitors to continue to go back to your blog to educate themselves on new technology. You can turn these visitors into sales leads by offering them downloadable white papers, videos, or webinars. You can also measure the effectiveness of different inbound tools, by measuring success of various marketing collateral. 
Direct mail, email marketing, and business partnerships are also some tried and tested methods for generating inbound B2B sales leads. Remember to keep yourself updated with the latest trending strategies.
Lead generation is one of the most complicated tasks for marketers. To overcome lead generation challenges, many marketers are now looking to new methods and strategies to boost leads and conversions. Over 75% of marketers believe that lead generation is one of the biggest challenges in the B2B marketing industry. Here are some strategies marketers are planning to implement to enhance quality lead generation to get more opportunities to convert.
Marketing Automation
Before customers reach one of your sales representatives or yourself, they have likely researched your product or service. To keep the customers engaged, many businesses are watching every move and sign their customers give and then they tap just the right touch points. This means that marketers are planning to take a more proactive approach to attract prospects, generate leads, and convert sales. Marketing automation platforms such as Hubspot, Marketo, Eloqua, etc… are a prime marketing tools in the modern era for tracking lead scoring and trying to best identify those prospects that are raising their hand. In fact marketing automation is so big that:
Spending for marketing automation tools is expected to reach $25.1 billion annually by 2023. (Martech Today, 2018) (Source: https://www.hubspot.com/marketing-statistics)
However, automating everything is not good. Many businesses make the mistake of automating all the processes that are involved in lead generation. This results in unqualified or even dead sales leads sitting in the sales funnel. These leads waste the time of sales representatives, resulting in loss of overall productivity. To overcome all of these issues, marketers are looking forward to adding a layer of human intervention in the demand generation process. This added layer of professionals will engage the leads and evaluate them before passing them on to the sales team, allowing the sales team to convert more sales.
61% of marketers say generating traffic and leads is their top challenge (HubSpot)
Content Marketing
Having the right content and using it at the right time can help ensure that your prospects don't lose interest and that they stay updated on all you have to offer. Most marketers from various brands are planning to move from the traditional blogs and articles to more legitimate and interesting pieces of content, like whitepapers and case studies. Using your content well is all about putting forth the right message, at the right time, to your sales prospects.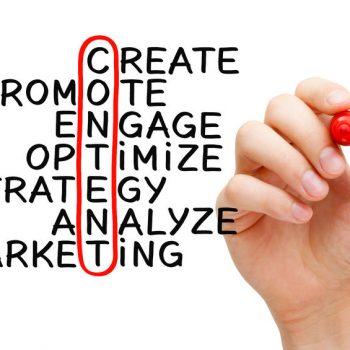 Make Sales and Marketing Parallel
One focus that marketers might have for the upcoming year is increasing the interaction between sales and marketing teams. Without the right interaction between sales and marketing, all of the lead generation strategies crumble. When both departments have similar goals, it can help send the right message to the right prospects, at the right stage of the buying cycle.
If you thought quality B2B sales leads and sales intelligence was just important to sales and not marketing executives then consider:
In 2018, 70% of marketers say their demand gen budgets will increase and 34% say their spending will grow by more than 20%. (Demand Generation Benchmark Survey, 2018) (Source: https://www.hubspot.com/marketing-statistics)
61% of marketers say generating traffic and leads is their top challenge. (HubSpot, 2018) (Source: https://www.hubspot.com/marketing-statistics)
Quality lead generation and sales intelligence should be the focus of all professional B2B sales and marketing organizations in the New Year. If you think about it, it is kind of elementary in that you have to have good sales opportunities before you can close a sale. Yet, often companies will invest in training or hiring additional highly compensated sales reps or a wide variety of other areas before investing what they need most which is quality sales intelligence and sales leads. To build a marketing and inside sales team in-house to drive the lead generation efforts requires a considerable investment in finances and time. Fortunately, there are lead generation companies that focus every day on providing these solutions to either augment a corporation's existing efforts in this area or to be the primary driving force for sales success.
Th next time your sales and marketing executives sit down together to game plan on how to increase sales, don't forget the most important term – lead generation. This is the key and may be the missing ingredient in your organization reaching it's sales potential. If it was a math equation, it might look something like this:
Quality Sales Leads + Talented Marketing & Sales Team = Success
---
If you are having trouble with lead generation and wish to hire a service for qualified, high quality leads, be sure to call us today!
https://www.hubspot.com/marketing-statistics
Ready to sell smarter?
SalesPro Leads offers industry leading B2B Lead Generation and Appointment Setting services that provide sales intelligence to super-charge your sales team.