As markets evolve, the need to nurture quality leads with the ultimate aim of driving effective B2B sales conversions is a major area of focus for B2B marketing and sales across the industry.
On top of this, considering that B2B sales cycles are long and converting leads entails a lot of hard work, B2B marketing, and sales teams need to have in place an effective B2B lead nurturing program.
One of the best ways of maintaining a robust B2B lead nurturing program is by having B2B marketing and sales align and work closely on taking care of leads. And nurturing leads does not happen at a particular stage within your B2B sales funnel – as marketing and sales teams are increasingly discovering, lead nurturing is something that should happen at every stage of the buyer process.
Lead Nurturing is About Building Robust Relationships With Your B2B Leads
The real challenge for B2B marketing and sales begins once the leads enter the buying process – what can you do to ensure greater conversion of your leads? Marketing's role does not end with simply handing off leads to sales.
You need insight into what can make them convert. Also because leads are spread through various stages of the buying process.
So, while some leads might be at the entry level within the buying process, others might have already passed the research stage and are actively considering various buying opportunities and comparing them to your offer.
For this reason, it is important to identify which stage a buyer is at within the buying process. Only then will you be able to customize your interaction as well as your messaging with the aim of addressing individual buyer queries.
Moving these leads further along the buying process is something that will happen when you start actively engaging with your leads and work your way through building trust and credibility.
The best way to do this is by focusing on lead nurturing. It is only when your buyers see actual value in engaging with your B2B brand over and above your competition will the feel confident about taking the next step.
So how do you build trust and credibility? The answer lies in listening to what they want or expect from a product or solution. Personalize your interactions – ask them specific questions based on their initial queries so they know you are taking the time to address their unique needs and expectations.
Once you know what they want exactly, you can work on customizing your messaging and content to meet the needs of a lead that you're trying to engage with greater success. Not only will you have their attention, but you can also win their trust.
Top 10 B2B Lead Nurturing Strategies
If you want to give your B2B lead generation program a boost, then consider these top ten lead nurturing strategies.
1. Improve Sales and Marketing Alignment – Align Your Marketing and Sales
Consider this – by aligning sales and marketing, B2B organizations stand to achieve 24% faster growth and 27% faster profit growth over a three year period – Sirius Decisions.
B2B sales cycles take time and yes, a lot of effort. However, if your sales and marketing are not on the same page, you risk not only further lengthening your sales cycles, but it can literally bleed your sales funnel.
On the other hand, when sales and marketing align, it can facilitate better communication and integration between both teams which in turn can help in lead nurturing and effective conversions. So how do you get your marketing and sales to align?
Here's what you can do:
Invite marketing reps to sit through sales calls.
Have them listen to conversations with potential leads – this can provide marketing with insight into the buying decision process and understand the challenges in front of sales.
Encourage sharing of information between sales and marketing so both sides are aware of the collective challenges they face right from the initial stage of acquiring a lead to moving the lead through the sales funnel.
Encourage sales to work with marketing on various aspects of lead generation and lead nurturing – this includes the messaging strategy, prioritization of leads, and content direction.
2. Categorizing B2B Sales Leads
The level of lead nurturing cannot be the same for every single lead. To understand the approach you need to take with potential leads, you need to first categorize the leads based on where they are within your sales funnel.
In order to facilitate effective B2B lead nurturing, break down your leads into the following categories.
Non-Qualified Leads
You will need to invest time and effort to understand if these leads are ready to move to the next stage within your sales funnel. You will have to be creative with your efforts to grab their attention sufficiently to make them act as a way of understanding how vested they are in interacting with your brand.
Action Qualified Leads
These leads should be categorized based on the kind of action they took while engaging and interacting with your business.
Did they respond to a marketing mail, or did they engage at a higher level by downloading a pricing guide or filling a contact information web form – each of these actions can guide you into crafting your next interaction.
Marketing Qualified Leads
Marketing Qualified Leads (MQLs) are the leads with real conversion potential and as such your focus should be on addressing the finer details – you want to encourage these leads to act. Providing them with in-depth information on both the immediate and future potential of your solution or product could help.
You might also consider customizing your offer with a discount or an exclusive deal that can encourage future action.
Sales Qualified Leads
Sales Qualified Leads (SQLs) are primed for conversion – at this stage they will be ready for direct sales contact. This is where sales and marketing can again work together to come up with a customized approach while interacting with the leads.
Sales Accepted Leads
These leads are the ones that you will actively engage with – this could entail expanding sales interactions via more discussions with the ultimate aim of meeting the customers end goal.
3. The Importance of Implementing an ABM strategy
According to Megan Heuer, Vice President and Group Director, Data-Driven Marketing, at SiriusDecisions, "Companies of all sizes are trying out ABM, from expanded efforts in very large global companies to laser-focused go-to-market models in lean startups."
Account-based marketing (ABM) has become a critical area of focus for B2B organizations across the industry.
One of the reasons why AMB is something that you should seriously consider is because it focuses on creating demand generation strategies that are customized to target marketing campaigns for all your high-value accounts.
It is about creating a strategic approach which is consistent and highly customized as a means of boosting relationship-building – an action that is critical to lead nurturing both in the short term and in the long term.
According to a survey, 97% of marketers said that ABM helped increase ROI more than any other marketing activities (Alterra Group). However, in order to implement an effective ABM program, you need to first start with identifying key high-value accounts.
You might want to consider aspects such as the size of the company, its annual revenue, industry type, as well as their target audience and customer based and their solutions.
Armed with this information, you can then go ahead and determine their content needs based on the following:
Role of the buyer.
Preferred medium of communication.
What they are looking for and what they care about?
How and where do they access their information from?
What are the challenges they are currently facing?
What are their expectations and goals from the desired solution/product?
How can you address their expectations/pain-points effectively?
Once you gain this insight into potential AMB accounts, you can then go ahead and personalize your content strategy and messaging approach for each stage of the buyer process.
Related Article – 10 Reasons to Implement Account Based Marketing (ABM)
4. Shift to Predictive Lead Scoring
Conventional lead scoring allows ranking of different data actions based on their importance as a way of determining intent and for qualifying potential B2B leads. However, this can make the process of lead scoring vulnerable to human error – which in turn can lead to missed opportunities and subsequently revenue loss.
By shifting to predictive lead scoring the error margin can be effectively reduced thereby ensuring improved quality of leads.
What predictive lead scoring does is that by using data from your CRM and marketing automation platforms, it enables forecasting of future behavior of potential leads based on a history of their actions and behavior as well as on current data to deliver a more accurate lead scoring model.
5. Optimizing Lead Nurturing With Scoring
As mentioned above, lead scoring enables ranking of important data actions, so you are better positioned to effectively assign your top B2B lead nurturing strategies.
To determine what kind of data actions can help with lead scoring, consider the following:
Request from lead(s) for product demos.
The amount of time leads spend on specific product/solution pages on your site.
Leads following and interacting with you on social media.
Leads showing interest in your products or services on a consistent basis.
Once you have assigned a lead score to a potential lead, it is important that you follow up quickly – failing to follow up could cost you the lead!
6. Optimize Your Email Automation
The use of email automation can be effective in retaining the attention of a potential B2B lead. And while B2B lead nurturing is largely depended on personal connections, email automation can help keep the element of human connection constant.
So for example if you have implemented email automation, then you will be notified about contact from a lead or you could set up automatic email generation to ensure continuity in the chain of interaction with the aim of helping the lead make up their mind.
Nurturing emails could focus on providing leads with specific information or you could craft automated messages with a light sales pitch or send tutorials and demos.
The idea is to keep the memory of your business fresh on the mind of potential leads via weekly or monthly automated emails.
7. Listen to What Your Leads are Saying or Expecting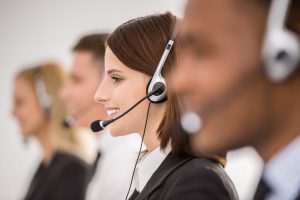 Gaining insight into what B2B leads are saying is a critical aspect of effective lead nurturing. Instead of overloading a potential lead with the information you want them to have, focus on what they want from you. Only if you listen to what leads are saying will you be able to use that information to your advantage.
B2B lead nurturing as mentioned earlier is about gaining the trust of a lead and building credibility – so every action you take should focus on not only proactively addressing customer expectations but also on ensuring your leads feel positive about engaging with your business at every step of the buying process.
8. Are You Solving Problems?
This point ties in with the earlier point of listening to what your leads are saying. If you want to stand apart from the competition, then you need to ensure that you are providing your leads with relevant information that can help the make a buying decision.
Problem solving is an important aspect of this strategy. Highlight aspects of your product/solution that can address a pain-point or help solve a problem – not just in the present, but also in a future timeline. So, for example, if you provide tech solution and your solution is designed to be highly scalable, highlight this aspect.
Another advantage of listening to what leads are saying is that it allows you to be better prepared to address their current as well as future queries.
However, if you fail to address some of their queries or if budgetary or timing constrains limit your interaction, make sure you actively follow up with the lead as soon as possible so they know you are serious about working with them.
9. Consistent and Continued Engagement
Regardless of which stage your leads are in the buying process, it is important to keep them in the loop about future updates/specials. If you have a new range of products or solutions which you think they might be interested in, pass on this information to them and encourage a positive action.
If they show interest, then keep up the pace and tell them how they stand to gain by acting on the information now.
However, this comes with a caveat – don't come across as forceful or appear overbearing in your efforts. It is a turn off. If your leads don't respond to a particular action or effort on your part, let them know of a future widow of opportunity to capitalize on what you are offering.
10. Periodically Review Your B2B Lead Nurturing Strategies
A constantly evolving B2B market and changing B2B buyer expectations will force you to review your B2B lead nurturing strategies on a routine basis. What worked last year, might not deliver the desired dividends going forward.
Review your B2B lead nurturing strategies based on considerations such as:
Which strategies continue to deliver results?
Identifying breaks and missed opportunities in your lead nurturing process.
Number and type of leads that you are attracting and the action(s) you are taking to nurture leads.
Your response time for engaging and following up with leads, as well as identifying strategies that work or those that need to be tweaked or dropped for different types of leads.
These are just some of the vital considerations that will help you evaluate your B2B lead nurturing strategies to see how you are faring.
B2B Lead Nurturing Strategies can Boost Your Sales Conversion Rate
If you want to boost your lead generation and sales conversion rate, then an effective B2B lead nurturing program is the best way to achieve your objectives.
Implementing the B2B lead nurturing strategies mentioned here can help you engage with potential leads in a more effective manner, plug a leaking sales funnel, and also help drive your conversion rate for leads across various stages within the buyer journey.
Ready to sell smarter?
SalesPro Leads offers industry leading B2B Lead Generation and Appointment Setting services that provide sales intelligence to super-charge your sales team.