Personalized and quality-based brand experiences are the key drivers of change in the way B2B companies across the board look at their sales and marketing strategies.  As a result, B2B companies are increasingly focusing on delivering consistent, customized, and highly targeted brand touch-points for customers with the end-goal of relationship-building.  One of the most effective ways of achieving this goal is by implementing account-based marketing or ABM.
According to Megan Heuer, Vice President and Group Director, Data-Driven Marketing, at SiriusDecisions, – "Companies of all sizes are trying out ABM, from expanded efforts in very large global companies to laser-focused go-to-market models in lean startups. The next question is whether ABM will go from being a trend to becoming a dominant strategy, forever replacing 'spray and pray' in the b-to-b mindset."
ABM focuses on demand generation strategies to create targeted marketing campaigns for specific high-value accounts.  With an eye on quality outreach, ABM allows businesses to create strategic sets of activities that are consistent and highly customized to drive relationship-building – not just in the short term, but more importantly in the long term.
In essence – ABM is a multi-channel and multi-strategy approach crafted under a single unified funnel to boost revenue generation for businesses vis-à-vis the "customer."
Balancing Revenue Generation with Marketing and Sales Efforts
FlipMyFunnel says that ABM can help businesses benefit from 208% more revenue for their marketing effort. Consider these two additional ABM statistics;
According to a survey, 97% of marketers said that ABM helped increase ROI more than any other marketing activities (Alterra Group).
Globally, 92% of B2B marketers said that they found ABM to be either "extremely" or "very" important to their overall marketing strategies (SiriusDecisons).
Why does this stat matter?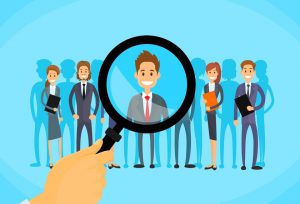 Well, traditional marketing and sales strategies focus on casting a wide net – the logic being to pull in as many leads as possible first, and then focusing on those leads that are most likely to convert. ABM however, reverses this logic. A robust ABM strategy focuses on following a highly targeted approach right at the very beginning to zero-in on the most valuable prospects.
So instead of investing time, money, and effort on expanding sales and marketing volume where the assurance of conversion is low, ABM allows businesses to go after clients who are primed for conversion. A majority of sales teams reel under the burden of process inefficiencies and mismanaged marketing budgets. Traditional sales models make space for unproductive prospecting – one of the biggest reasons for shrinking sales pipelines.
A well-crafted and sharply defined ABM strategy on the other hand, can address this problem area very effectively. In fact, ABM can lower the time sales teams spend on unproductive prospecting by up to 50%!
Evolution of the B2B Buyer
Customers today expect their entire buying journey to be consistent right from the first moment of contact. Which is why businesses need to build on a customer-first approach where brand experiences happen not only on the terms of the customer but also in their moment of choosing.
Sales and marketing strategies in the past often left the customer wanting since messaging and campaigns were mostly limited to the point of customer acquisition resulting in one-time or single purchase customers.  Although much of the hype surrounding ABM is fairly new, the fact is, B2B companies have all along followed a combination approach of inbound, outbound, and some form of targeted marketing for meeting their sales and marketing goals.
Think of a medical company that manufactures medical devices only for orthopedic surgeons or an advertising and marketing agency that only caters to a highly niched clientele – all of their marketing or sales activities will need to be highly focused.
So where does ABM fit into all this?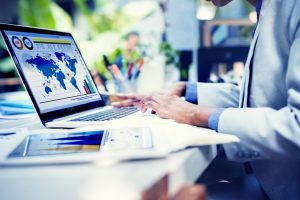 Linear buying decisions are a thing of the past. Don't expect your customer to see an ad and make a buying decision.
Today buyers do their own research, they are extremely well-informed and they expect brands to tailor experiences which address their specific pain points and expectations. And because they are so acutely aware of their expectations, buyers today don't wait for sellers to approach them – they know what they want, and they know which vendor(s) is capable of meeting their needs.
They do their homework and it's just a matter of picking and choosing a provider who best meets their expectations.  You need to be aware of these pain points and expectations if you want target audiences to respond positively.  You also need to be present in the exact place when customers search for a solution and be able to communicate clearly how your solution can alleviate customer pain points and perfectly address all their needs.
This is where ABM can help businesses optimize on customer-centric value propositions that appeal to qualified leads.
In addition to "acquisition" where you tell customers why they need to change their choice and consider you, ABM also focuses on "retention" where you tell your customers why you should be their choice not only in the present but also in the future.
10 Reasons why you need Account Based Marketing for your Business
Unpredictable and unreliable B2B sales leads can lead to disastrous results in today's hyper-competitive markets.  With ABM's target approach businesses can focus on relationship-building at every stage of the sales funnel for high-value accounts mitigating much of the unpredictability and thereby driving up ROI.
For this reason, the buzz around ABM is big – consider the following to understand how ABM can work for your business:
ABM Focuses on High-value Accounts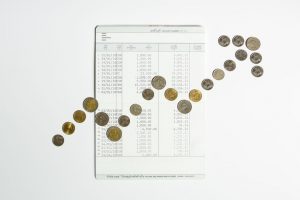 A major problem area with the demand generation approach is that businesses end up spending huge amounts of resources on accounts without the assurance of conversion. In a highly competitive market space, this kind of approach is akin to "hoping against hope" – so if not all, then at least some of the accounts will convert eventually.
Larger businesses with substantial resources can still afford to focus their resources for a limited time in a big way in the hopes of converting a few leads. Smaller businesses, however, do not have the luxury of either time or resources to sustain this approach without compromising their ROI goals.
B2B companies that do adopt ABM however, stand to gain in multiple ways – in addition to saving on crucial resources, they don't have to depend on highly unpredictable B2B sales leads.  High-value accounts can be categorized into different levels – each level can then be targeted by allocating specific resources at the appropriate time leading to positive outcomes.
Helps Align Sales and Marketing Activities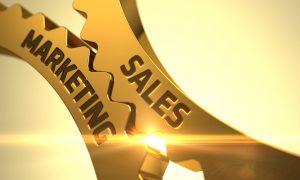 One of the biggest advantages of ABM is that it flips the sales funnel on its head – businesses start out by focusing first on specific high-value accounts and then expanding those accounts to help create multiple opportunities for returns.  It allows for precision focus on identification of decision makers who can make conversions happen.
The aligning of sales and marketing activities helps in optimizing the sales journey for each customer – key players on the marketing and sales sides are kept in the loop about messaging strategy, prioritization of leads, and content direction at every stage. As a result, businesses can make informed decisions about targeted accounts as a whole.
By aligning sales and marketing, B2B organizations stand to achieve 24% faster growth and 27% faster profit growth over a three year period – Sirius Decisions.
Does Away with "Spray and Pray" Marketing Strategies
There is no doubt that "spray and pray" campaigns have worked to a certain extent in the favor of B2B companies, and a little more effectively for B2C companies. However, for a business to place their entire faith, not to mention resources, in this kind of approach can limit both reach and conversion. This is especially true of B2B companies.
By using the targeted marketing approach of ABM, companies don't have to rely on "spray and pray" tactics. They can craft specific content for decision makers within individual accounts thus improving customer life-cycle messaging, boosting conversion velocity, and shortening sales cycles. Of course, this approach requires both the marketing and sales teams to be on the same page.
Builds on Personalization to Enable Robust Relationship Building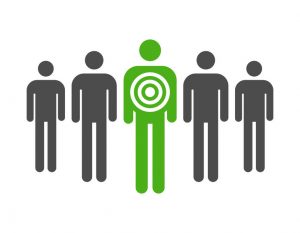 As mentioned above, the days of linear marketing are long gone. Businesses simply cannot afford to use generic marketing and sales strategies or messaging to deliver stellar brand experiences.
87% of organizations say that customers today are not satisfied with traditional customer experiences (Accenture).
In another study, it was found that even a 5% increase in customer retention rates can push up profits by up to 25% to 95% (Harvard Business School).
Every bit of message or content that goes out needs to be personalized to address customers at different stages in the buying cycle. The personalization of sales and marketing efforts also helps businesses benefit from improved customer retention levels since the decision makers are proactively convinced about the value proposition of a solution or service in the long run.
Drives up Closed Deal Rates
A fragmented and often uneven tone of messaging between marketing and sales teams, something that is common with traditional marketing, can make it difficult for sales teams to close deals on even promising B2B sales leads.
However, because ABM uses targeted messaging and sales strategies, businesses can effectively improve their closed-deal rates. In fact, close to 85% of marketers measuring ROI said that ABM easily outperformed any of their other marketing investments (ITSMA).
Improved ROI Measurement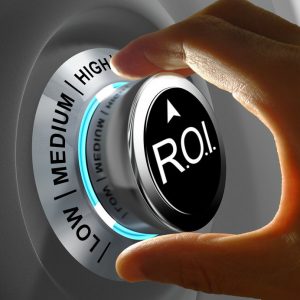 Quantity-driven marketing such as demand/lead generation focuses entirely on expanding the volume of leads. One of the outcomes of this approach is that the business often misses out on converting high-value leads since the targeting is generic.
With ABM, businesses can target selected client/account data as a whole. This provides marketers with a very microscopic view into every aspect of the sales cycle thereby enabling them to integrate with their sales teams which in turn improves ROI measurement from start to finish for individual accounts.
Clear and Predictable Sales Pipeline
Generic targeting and process inefficiencies can stifle sales pipelines. Without a qualified leads pipeline in place, the sales team are often left to shoot in the dark – conversions happen randomly.
This gives rise to another major challenge that most B2B companies face today – uncertainty in the effectiveness of their sales and marketing efforts not just in the present, but also in the future. By using account-based selling, businesses can benefit from a predictable pipeline which means sales reps are well informed about their sales goals. It also becomes easier to track how different accounts are responding to specific messaging.
So now sales teams know which accounts they need to focus on specifically or if they need to move on to other accounts – in essence, there is more clarity about the strategy and kinds of efforts required for different accounts in the pipeline.
Targeting all the Key Stakeholders in a Single Account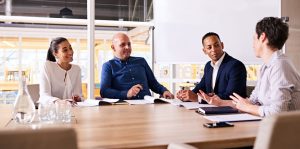 For a long time, B2B targeting happened at an individual level – the idea was to target the right decision maker.
However, the B2B buyer chain or process is no longer limited to that one decision maker. Rather, most accounts have more than five key decision makers. Each player has his own set of compulsions and ideas about which solution or service best meets the account goals.
In such a scenario, businesses cannot limit themselves to single decision makers. ABM can help address this critical aspect of selling to a group by allowing businesses to tailor their messaging to first clearly define specific pain-points, and then inform and educate how their product or service can address the queries of individual stakeholders and their problem areas effectively!
Sales Cycles get Optimized
Having an optimized sales cycle means businesses don't have to worry about wasting precious time and effort on trying to convert unqualified leads – it also means that the sales cycle for each account gets shortened. Knowing which accounts are most likely to convert and thereby directing business resources to those accounts allows marketing and sales teams to focus their efforts in a much-targeted way on select accounts.
An added benefit of targeting specific accounts is that in addition to creating customized messaging, the business can also create customized services or solutions that are tailored for those high-value, high-conversion prospects. If you can provide your prospects with exactly what they want, you can convert them quickly and painlessly.
All of these efforts again tie in neatly with the earlier points about personalization and customer retention!
Improved Top-level Engagement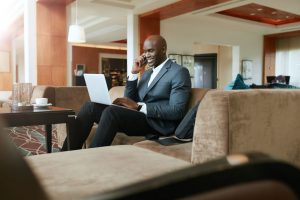 With the ever-increasing focus on personalization, top-level executives in B2B companies are personally reaching out to their counterparts in select high-value accounts.
If a sales team is unable to make a dent, it helps to have a top executive of a B2B company send a personal email or even a direct-mail letter to a fellow executive in a vendor account.  Not only can this open doors for the sales teams, but they can take things forward in a more direct manner. Traditional marketing models don't always support or advocate this kind of top-level engagement.
Making the Change
The market space is evolving at a fast pace. While technology disruption is a major contributor to the evolution process, it is the customer who is shaping the way businesses today strategize and plan their marketing. The approach is no longer limited to just convincing customers to change their choices – the real challenge is to convince them of your brand value in the immediate moment and of continued loyalty to your brand in the future.
In this regard, ABM can help businesses micro-manage their messaging framework to be proactive about customer conversations and to create retention stories that are both highly relevant and effective.
Ready to sell smarter?
SalesPro Leads offers industry leading B2B Lead Generation and Appointment Setting services that provide sales intelligence to super-charge your sales team.