Did you know that if you were to include sales development reps in your sales cycles, your close rate can go up by as much as 22% compared to when your salespeople work alone?
Businesses across industry types, including B2B organizations, are now becoming serious about incorporating sales development representatives to support their sales teams. According to Salesforce, SRDs are like "superheroes" for sales teams!
If you want to create an effective and optimized revenue or sales system, then one of the best opportunities to do so can come from building a robust team of SDRs. A tremendous and skilled SDR can quickly identify, connect with, and qualify leads for your sales team.
However, sales development today is a very different process. Your buyers have changed the way they behave when it comes to making buying decisions. Buyers don't expect aggressive and pushy buying tactics that were prevalent until about a decade ago.
They want to be wooed with accurate information and facts. They are also far more aware of their choices, and they are firmly in the driver's seat when it comes to deciding whether or not they want to engage with your brand – or in this case with your salespeople.
It is for this reason that sales development has evolved to what it is today – which is to help support customers in their buying journey by helping them identify the correct solution which best meets their needs.
An effective sales development team can effectively support to your sales team as it navigates through evolving buyer expectations with the ultimate aim of driving B2B sales.
So, if you are looking to get the most of your SDR team and if you want to unleash or leverage their potential to support your sales team, then consider these following best practices and strategies.
What are Sales Development Reps (SDRs)?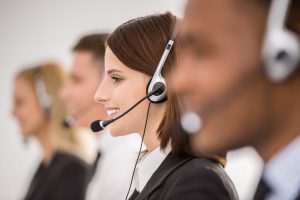 Before we get started with effective strategies to leverage your SDRs, it is important to first understand the role of SDRs within any organization.
The job of an SDR essentially revolves around outbound prospecting and B2B lead generation. To put it more precisely, SDRs support the lead qualification process so your sales team or account executives are free to focus their energy on closing deals as opposed to spending time prospecting.
Role of Sales Development Reps in Sales
While there is no denying the importance of SDRs in B2B lead generation, it is equally important that the role of an SDR is clearly established vis-à-vis their responsibilities. So, for example, the job of an SDR is completely focused on outbound prospecting and lead qualification as a means of expanding the sales pipeline.
They are not responsible for the entire sales process – essentially meaning, closing a deal is not their responsibility. They focus should be on how best to keep leads moving within the sales pipeline and ensuring that the leads they pass to the sales team are highly convertible.
When this happens, sales teams and or account executives can benefit from increased productivity since not only are they free of time-consuming prospecting tasks, but more importantly, they can work on highly convertible leads.
Understanding the Marketing – SDR – Sales Process
If you want to understand where SDRs fit into your sales process, consider the following:
Everything begins with the marketing department. Once they identify leads, they pass on the list of potential leads to the SDRs.
The SDRs, in turn, go ahead and contact the leads – they might open the door to mail the leads, or call them or engage with them on social media with the aim of qualifying them for the sales teams.
Once SDRs identify leads with high conversion potential, they then pass on the leads to the sales teams or an Account Executive – from here on, it is the job of the sales teams to close the deal.
If you can set up this system in your B2B organization, then your sales teams or Account Executives will be better placed to meet their sales quotas and also be able to focus on other leads or opportunities that can be more fruitful further down the sales funnel.
3 Reasons Why You Need SDRs for Your Business
Todd Berkowitz, managing vice president, Research & Advisory at Gartner while speaking at the Gartner Sales & Marketing Conference 2018 in Las Vegas, NV, said: "Sales development reps are typically inexperienced, with the average individual holding approximately 1.4 years of experience and short tenure, but these individuals can deliver significant value to the pipeline." Source.
If you are concerned about how SDRs can impact your ROI, consider the following top three ways in which SDRs support sales and drive your business revenue.
1. SDRs ideally have an excellent understanding of your product/service. As a result they will be able to highlight key features and USP(s) of your product/service to potential customers – more importantly, by focusing on key features and benefits of the product/service, they don't need to employ aggressive or pushy sales tactics.
2. An effective team of SDRs is better positioned to research and identify new and bigger targets – targets that quite often get missed with inbound targeting or by a busy marketing team.
3. Because SDRs are usually fresh out of school, they are highly motivated. This means they usually employ a single-minded focus on identifying and qualifying leads with the best possible product pitch – something overburdened sales teams won't be able to do as effectively considering the scale and range of their tasks and responsibilities.
Top 6 Strategies to Leverage your SRDs to Support your Sales Team
As a B2B organization, it is only natural that you want to grow and expand your market presence. And ideally, you would want to do this without going overboard with your customer acquisition costs. This is where having an effective team of SDRs can make all the difference.
Knowing how to leverage your SDRs, however, is the key to ensuring your sales teams have the requisite support they need to drive sales and business revenue. The following six strategies can help you meet this goal.
1. Arm Your SRDs with Latest and Accurate Sales Intel
The buying journey today is highly complex. A major factor that aids in the growing complexities of the buyer journey is the over-load of information – your buyers would have already researched the market for the best product/service available to address their needs.
What this means is that when your SDRs connect with potential leads, they need to be armed with accurate data and information not just about the product or services you offer, but also sales-specific data vis-à-vis the account(s), key decision-makers, and their requirements.
Using this information, SDRs can then tailor their engagement to generate demand and get the leads to move forward in the sales cycle. It also enables them to improve the leads vetting process so that the leads that get passed on to your sales teams or account executives will be ready for the next level of engagement or even ready to convert.
2. Align Marketing and Sales with SDRs
For SDRs to be effective at identifying and delivering qualified leads, marketing and sales teams need to align closely and work with SDRs. Ensuring regular meetings between marketing, sales, and SDRs can be highly beneficial – it allows the flow of information between each of these teams and enables better collaborative efforts at planning sales strategies.
In addition to building a collaborative working atmosphere, the aligning of marketing, sales, and SDRs allows space for improvement via open and honest feedback.
It also delivers greater transparency into the sales process – if marketing or sales is aware of the challenges SDRs face when prospecting, they will be able to provide SDRs with relevant information that can help improve customer engagement.
If your SDRs can engage effectively with potential leads, then the chances of these leads converting improves substantially making the job of your sales teams easier.
3. Focusing on the Right Targets and Accounts
If you want your SDRs to be effective, then you need to ensure they are going after the right targets or accounts. By focusing on accounts or buyers who are interested in your products or services, you can make it easy for your SDRs to focus on pushing valuable or highly convertible deals forward.
At the same time, you also lower their chance of wasting too much time on leads or accounts with a low potential for conversion.
Keep in mind that if they waste too much time on unqualified leads, it impacts their productivity – which in turn can impact the productivity and efforts of your sales teams.
In addition to improving targeting for your SDRs, make sure they focus on buyers and accounts which come with higher retention and can deliver better customer lifetime value (CLV).
4. Employ the Prospect-to-Meeting Ratio
To ensure your SDRs are more effective, productive, and efficient when it comes to generating qualified appointments, employ the prospect-to-meeting ratio method. Using prospect-to-meeting ratio you will be able to easily measure the percentage of qualified meetings that an SDR is generating within the targeted accounts.
Remember, the focus should be on generating a higher number of qualified meetings within a lower number of targeted accounts. Only then will your sales development process prove to be cost-effective, predictable, and efficient. There is little or no value in generating unqualified meetings with a higher number of accounts given that they will eventually be a waste of time not just for your SDRs, but also for your sales teams.
5. Automate Routine Tasks
Automation is a business necessity in today's competitive market space. It can drive productivity, improve accuracy, and bring in greater transparency into business processes.
This is true for SDRs and your sales development process. By automating routine sales-based administrative tasks, you can drive the productivity of your SDR team. Sales automation can effectively reduce the need to perform time-consuming non-sales tasks leaving the SDR free to focus on tasks that deserve their attention.
Time is money – not just at the level of your SDRs, but more so at the level of your sales teams. If your SDRs are spending precious productive hours on routine admin tasks, it also impacts the productivity of your sales teams in addition to impacting the size of your sales pipelines.
6. Push for Greater SDR Accountability
Ensuring improved levels of accountability for your SDRs can help drive their productivity. At the end of the day, the work and effort they put in to engage with potential leads, will have a direct impact on the number of qualified leads they can pass on to your sales teams.
So, you want your SDRs to be at the top of their game with respect to not just their productivity, but also their performance and ability to align and meet with both individual and business goals.
Impress upon them the benefits of effective time-management, better organizational skills, and ability to use tech solutions to minimize effort and maximize results.
In addition to ensuring that they optimize on their organizational skills, an efficient CRM tool can help SDRs stay up-to-speed with their routine tasks and goals of their sales pipeline, and it can also help improve accuracy leading to fewer mistakes and better strike rates.
A leading factor for SDRs falling short on meeting their deliverables or failing at their tasks and responsibilities is loss of focus. Being disorganized or investing time and effort into too many areas or tasks can dilute the ability to focus on the task of hand – which is to support the sales teams by delivering more qualified leads.
So, ensure your SDRs know how to prioritize their work and are not loaded with too many unnecessary tasks and responsibilities.
Stellar SDRs are Vital
For your sales teams and account executives to be highly productive and effective at their job, you need your SDRs to be efficient and effective at what they do – which is to deliver highly qualified and ready-to-convert leads to your sales teams.
The best practices listed above can help drive efficiency for your SDRs and make them more productive and effective when engaging with potential leads while also ensuring they follow a robust vetting process for qualified leads thereby improving support to your sales teams.
In addition to improving the efficiency levels of your SDRs, these strategies can also help ensure your sales development processes become more optimized for driving sales and business revenue.
Ready to sell smarter?
SalesPro Leads offers industry leading B2B Lead Generation and Appointment Setting services that provide sales intelligence to super-charge your sales team.