Enlisting the help of a lead generation company to connect your business with potential buyers can be a valuable tool for your business. If your organization needs additional sales leads and you wish to keep your sales funnel full, retaining an outsourced B2B appointment setting and lead generation firm could be just the answer you are looking for. It is important, though, to be able to distinguish between lead generation companies to find the one that best suits your business needs.
When evaluating prospective lead generation companies, it is important to consider the following five areas to assess which lead generation company can give you the best qualified B2B sales leads and thus minimize inefficiencies and maximize output.
 1) 

Experience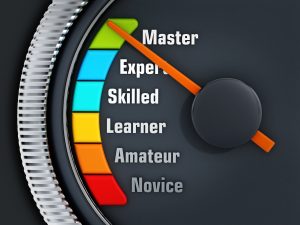 When evaluating potential lead generation companies, it is important to look at their experience in the lead generation industry. First, be wary of looking to the total number of leads produced as a standard for how seasoned they are at generating leads. That number can be greatly affected by the ways in which they define and qualify a lead; and remember, in more cases than not, quality is more important than quantity.
Next, look at the personnel that is running the business. How long have they been in the business? What prior work background did they come from? It is important that their work experience includes being on your side of the fence in terms of working for a business-to-business (B2B) solution provider in the sales and marketing realm. Finally, be sure to ask about what industry they focus on; if they work in an area that directly coincides with the product your business is selling, they are likely going to be able to sell your product more effectively to potential buyers and, as a result, generate better qualified leads.
2) Focus on Quality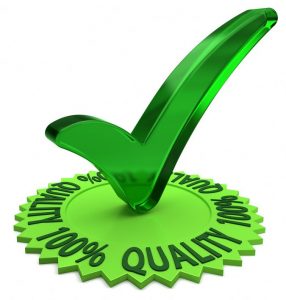 When evaluating potential lead generation companies, it is important to remember that the sheer number of leads produced shows little about the quality of leads you would be receiving. Ask prospective lead generation agencies about their quality control, and ultimately the percentage of their leads that convert to a sales opportunity or Sales Qualified Lead – SQL. Identifying a lead gen firm that produces quality B2B sales leads is your singular most important consideration. This is more important than the Cost Per Lead – CPL. If the sales leads are not qualified, it will end up costing your sales representatives their time. Go for a performance-based lead generation model that puts a high priority on quality sales leads. In the long run, it is far more important that you get a solid Return on Investment – ROI. Prioritize quality over quantity and quality over Cost Per Lead (CPL) when it comes to B2B sales leads.
3) Qualification Process
It goes without saying, but not all leads are created equal. It is important to ask the prospective lead generation companies that you are considering what process they use to determine whether or not a lead is a legitimate sales opportunity so that you can determine what types of leads you would be receiving from that vendor. How do they determine if it is a qualified lead? What questions are they asking and what answers must they receive in order to make the lead qualified? The higher standard a company uses to evaluate potential leads, the better lead you will be receiving from that lead generation firm.
4) Definition of a Lead
Most lead generation companies define a lead using the BANT methodology- Budget, Authority, Need, and Timeline. It is important to find out how broad a lead generation company's definition of a lead is because it will give you a good idea of what standard they adhere to when producing leads. When evaluating potential vendors, try to find out what standards they use to determine whether or not a prospect is a legitimate sales opportunity.
5) Methodology
Lead generation companies each have different methods of generating leads and uncovering potential business opportunities. Some of these methods include email campaigns, SEO strategies, raw data collected by internet bots, website engagement technology, and direct engagement. In general, it is best to enlist the help of a lead generation company that operates on the highest level in terms of their ability to produce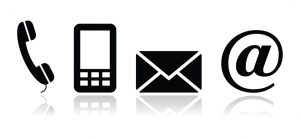 leads with specificity and validation directly from prospects. Direct engagement is a very effective strategy of lead generation because it involves a direct conversation with the buyer, in which their interest, need, time-frame, and budget can be clearly gauged.
When considering the importance of augmenting your current sales and marketing efforts with an outsourced lead generation company, keep in mind:
A Marketing Sherpa study indicated that companies that outsourced lead generation to an external company/agency actually produced 43% better results than in-house efforts when identifying quality leads for their sales team.
-per HubSpot
This should highlight the importance of:
A) retaining an outsourced lead generation agency
B) selecting the best lead generation agency
Since partnering with a lead generation firm is critical to your organization's success, make sure the lead generation firm that you select is easy to work with and results oriented. Choosing the best lead generation company that produces good leads might not be an easy task initially. You may make the wrong decision in the beginning, but once you have partnered with a top ranked lead gen provider, you will realize that your efforts were worth it.  Quality sales intelligence can affect your sales team and organization in so many positive ways. It not only can mean the difference in your sales organization hitting and exceeding the sales organization's quota but can also be the difference between having a happy sales force with good retention as well as a growing organization where all associates have greater opportunity and job satisfaction.
These are a few of the most important considerations to keep in mind as you evaluate B2B lead generation companies. Doing B2B lead gen well, requires a commitment to excellence. Remember, you are selecting a lead generation agency to handle the challenging first step in the sales process that will give your sales team an opportunity to run fast and achieve sales success.
Ready to sell smarter?
SalesPro Leads offers industry leading B2B Lead Generation and Appointment Setting services that provide sales intelligence to super-charge your sales team.