The AI market is expected to touch $5.05 billion by 2020. A significant portion of this growth is being powered by the business community. Today marketing and sales teams, across business types, use big data to derive tactical and strategic insights into key areas of business operations – specifically, in their sales effectiveness.
Although the financial and marketing sectors have always relied on some form of organized business intelligence (BI) and analytics, B2B sales, and B2B marketing teams are now proactively beginning to look at sales intelligence to target and convert qualified sales leads. The days of relying on gut instinct in the field don't hold much sway given how fiercely competitive the B2B markets have become in recent years.
Why your business needs sales intelligence?
The increasing focus on the use of sales intelligence in business decision making and customer targeting is being fueled by two major big data benefits. These include:
Helping businesses plan customer strategies that are highly insightful and easily measurable.
Increasing conversions of B2B sales leads.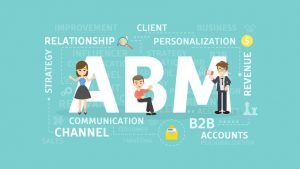 In our previous post, we spoke about how the targeted approach of account-based marketing (ABM) can be used by B2B companies to boost their sales conversions. Sales intelligence into individual or high-value accounts can help businesses further drive their conversion rate for qualified sales leads by providing key players with crucial data on how to approach customers and customize their messaging to address key customer expectations.
Why is this important?
Well because sales today is not just about focusing on knowing "how to talk to customers and getting your messaging right." It's is also about convincing customers "why they should be talking to you in the first place."
One of the biggest advantages of big data is that it takes the guesswork out of critical businesses activities. In addition to the quantity of data, the quality of data that can be collected today allows businesses to micro-manage every aspect of their customer interactions – customer information can offer sales reps and marketing teams with critical information that can be used to keep customer conversations going on in a manner that allows faster closing of sales.
What can sales intelligence do for your business conversion goals?
It can help sales and marketing teams optimize on their efforts and activities – businesses no longer need to spend excessive amounts of time and resources on trying to find relevant or qualified leads that are not a part of their target buying circle.
It can help businesses create and build a rapport with qualified leads faster.
It can help businesses pick up on critical buying signals – enabling sales reps to close a deal faster.
It can provide businesses with positive ways in which to improve and keep customer conversations moving in the direction that they want.
It can help businesses identify and focus on key stakeholders and decision-makers in the buyer chain.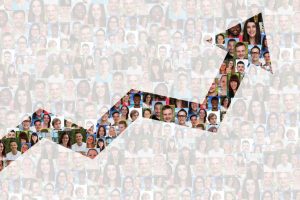 What all of this means is B2B companies that want to stay ahead of the curve and chart a successful growth story need to start incorporating sales intelligence into every aspect of their sales funnel.
7 Ways in which Sales Intelligence can Unlock your Business Sales Potential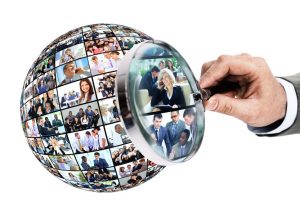 Traditional sales and marketing activities were largely limited to guesswork – sales and marketing teams would brain-storm strategies, implement them, and then expect at least a few to hit their mark within their sales pipeline. They had very little idea or insight into which conversion strategy actually worked in the field. But here's the thing – up until recently, the buying process was not very complex. You had one key decision maker and if your messaging appealed to that one key player, you could close the deal.
Today, however, things are far more complex – for one, the buying process involves multiple players, each with their own area of expertise. Although the final decision rests with 64% of C-suite executives, a massive 81% of non-C-suiters are a part of the buying decision. Which is why generic sales strategies just don't work.
Businesses cannot afford to go with the approach of "if it works, continue with it – if there is no improvement, tweak the strategy till leads start converting." This approach leaves too much to chance! This is where sales intelligence can give new life to the efforts of sales and marketing teams – it can provide them with the clarity they need to assess for themselves which of their strategies actually work. Using sales data, teams can track customer activities and connect them to specific and positive sales efforts.
So if you are wondering how sales intelligence can work for your business, consider the following benefits of using sales intelligence to drive sales conversion rates:
1) Tracking which Strategy Works Best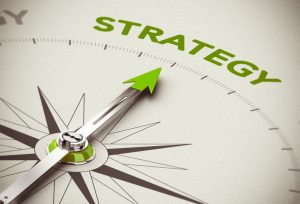 Most businesses use a variety of approaches including inbound, outbound, and targeted marketing to access and gather leads within their sales pipeline. Today, of course, a lot of marketing happens online via the company's social or web assets as well. In the process, businesses collect huge amounts of data that can tell sales and marketing teams a lot about the lead's activities, behavior, and interests.
However, every business activity, including marketing and sales, is often limited by budgetary and resource allocations. And while most businesses do make necessary adjustments to both areas if necessary, sustaining unproductive activities without any assurance of success makes for very poor business sense. Which is why it pays to know which approach is working the best so sales and marketing teams can create messages and conversion strategies accordingly. Sales intelligence can help businesses use customer data to optimize their efforts and drive up sales conversions.
If you know what they like and what they want, you can customize your approach, enhance your messaging, and provide the customer with exactly what they want!
2) Sales Intelligence Builds a Robust Buyer-Seller Relationship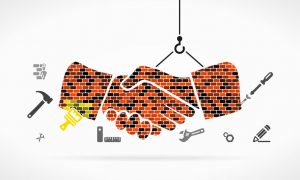 We've said this before, and we are saying it again – buyers today are very well informed. They do their research well in advance before meeting with sales reps. The reason for this is simple – buyers are acutely aware of specific pain-points which means they know exactly what they want from a solution. What this also means is that sales teams need greater insight and knowledge about qualified leads if they want to crack the deal.
In addition to information on customer pain-points, sales teams need to be up-to-date on latest industry news, legislation (if any), and customer activities or preferences which can open them to the offered solution(s). Not only does this help sales reps impress a potential customer, but it can also enable sales reps to create and carry the narrative in a positive direction.
Using sales intelligence to fuel this kind of preparedness enables sales reps to approach the customer and convert from a position of strength while also allowing for greater trust building in the buyer-seller relationship.
3) Drive Lead Generation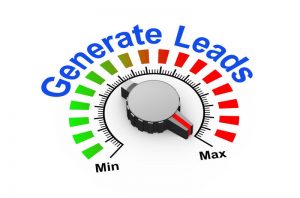 Sales and marketing teams spend a lot of time planning and strategizing to rope in more qualified leads for conversion. These strategies are based on certain customer insights and activities. In order to do this, sales and marketing teams first need to have customer intelligence – only then can they go ahead and act on the information.
According to Fergal Glynn – "A bad habit appearing at many companies is to put reps in the unenviable position of trying to hit their quota by feverishly working through as many opportunities as they can. But this isn't necessarily the ideal solution.
Data-driven sales teams are finding that it is usually more effective to spend more time on qualification earlier in a sales cycle in an effort to only deliver the best opportunities to highly paid account executives." [Source – 101 Sales and Marketing Quotes to Read Before Setting Your Strategy]
Traditionally, effective targeting has been a major pain-point for marketing and sales teams. Lack of sales intelligence is one of the biggest reasons why businesses suffer from poor connectivity target audience – not knowing what works or what customers want keeps businesses from connecting with the right kind of leads for their solutions.
By incorporating sales intelligence, businesses can be confident that their marketing efforts and activities are reaching the right kind of people, at the right time, and in all the places where customer are looking for solutions. If your target audience is able to access and interact with your marketing messages, it can further enrich and boost your sales intelligence data thus enhancing the overall cycle.
So the benefits are two-fold – you not only attract the right kind of leads, but you attract leads who are actively looking for the solution you are offering so they are already primed for conversion!
4) Identifying and Utilizing Sales Triggers Becomes Easier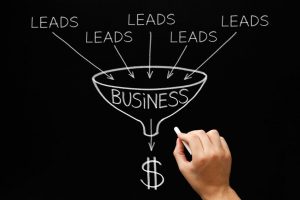 The best way to beat market place competition is by presenting your product or service as the best solution available for addressing pressing customer problems. However, in the hyper-competitive markets of today where business intelligence can be used just as effectively by your competitors, you need to take problem-solving to a whole new level.
How do you that?
You do it by identifying customer expectations and then using that information to build a strong narrative which appeals to all stakeholders in the buying cycle. Every customer has specific triggers that pushes them towards a buying decision.
With some leads, the trigger can be business based such as an expansion in the business budget, opening of a new branch of office, or a change in management or business priorities. With others, the trigger could be emotional. It could be data-driven to show how specific pain-points or a scarcity get addressed. It can be a particular feature or USP which builds anticipation or curiosity about your solution not just in the immediate moment, but also for the future.
Technology solutions are a great example of how a solution can address future pain-points before they happen – if you can demonstrate how your solution can scale up for tomorrow's problems, you give your potential customer an added reason to consider your product or service.
If you
can identify sales triggers, then you can customize your messaging in a way that not only allows you to move in at the right moment, it can also help to keep the conversation alive, and allow sales reps to influence buying decisions of prospects thereby leading to conversions.
5) Easy and Real-time Access to Customer Data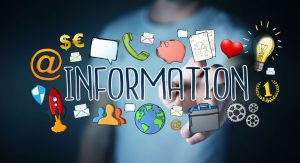 It is important for all key members in your sales and marketing teams to be on board with critical information about customers and accounts. This kind of 360 view into customer/account data provides your sales and marketing teams with insight into where a particular customer is within the sales funnel.
In turn, it becomes easier for sales teams to plan strategies and tweak messages to either close the deal or move the customer to the next level. While this task is extremely important, the challenge for B2B businesses is that it eats away into precious time and resources which impacts the productivity of sales and marketing teams.
The use of sales intelligence tools, however, can address this issue very effectively. Seamless integration with your CRM platforms and easy access to all critical data in real-time to key players not only keeps your sales and marketing teams in the loop about any changes, but it also boosts business decision making.
6) Sales Intelligence helps Drive Content Creation
As mentioned earlier, if you want visibility for your B2B brand, it is important to ensure your marketing messages reach the target audience at the right time, and in the right place(s).
Effective content can help drive sales activities by creating a space for conversation about your solution. Which is why businesses need to focus on their content creation. However, in order to create effective content, your marketing team needs sales intelligence gleaned from collective sales activities. Sales intelligence can strengthen collaboration between content marketers and your sales teams enabling the following:
Better lead nurturing – effective and highly relevant content helps in moving customers forward within the sales funnel.
Better lead generation – enables your messages to reach target customer groups in their exact moment of need.
According to CSO Insights, 47% of sales organizations said that they needed to improve cross-selling and up-selling efforts. Sales intelligence can help the sales team capitalize and scale up on cross-selling and upselling efforts even after conversion.
7) Segmentation of Target Customer Groups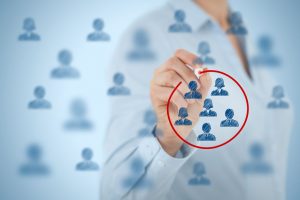 B2B sales leads can look at a product or service to meet different needs and expectations. Which is why you cannot target them using the same messaging. Customization of your marketing and sales messages is necessary if you want to appeal to different buyers.
This is where segmentation comes in – using sales intelligence, businesses can divide customers based on specifics such as budgets, urgency, preferences, expectations, industry, market position, growth potential, as well as size and location or their individual business goals. Armed with this information, you can then go ahead and personalize various aspects of your solution to best address the needs of prospective customers.
Another advantage of segmenting qualified leads is that it helps sales personalize specific areas of their messaging – so for example, a sales rep can tweak his introductory pitch or focus on problem-solving aspects of a product or service in a manner that instantly catches the attention of the prospect.
Out of the 20% of sales leads that sales team follow-up on, 70% are not inclined to make a buying decision – however, 80% of the leads not ready to buy immediately, will be keen on making a buying decision in the coming 24 months.
Which is why businesses need to focus on segmentation. Remember, even if the customer is not interested in making a purchasing decision immediately, segmenting and adding more information to a customer/account can help sales rep follow-up on their initial proposal at a later stage when leads are conversion-ready.
Key Takeaways
B2B businesses across industry types are displaying a greater urgency in adopting sales intelligence solutions as a way of optimizing on their sales and marketing efforts.
Data is the new currency in the market and businesses are quickly opening up to the idea of using sales intelligence for boosting both the quantity and quality of qualified sales leads. As a result, businesses find it easier to arm sales and marketing with the "right" kind of information necessary for driving conversions.
Ready to sell smarter?
SalesPro Leads offers industry leading B2B Lead Generation and Appointment Setting services that provide sales intelligence to super-charge your sales team.