Nurturing qualified leads at scale is a huge challenge for any B2B company including IT and software companies. 79% of marketing leads don't get converted because of a lack of lead nurturing.
The complexities of the buyer journey in an ever-evolving market space have forced sales and marketing people to change their lead generation strategies.
Rightfully, the approach now is increasingly shifting towards focusing on generating high-quality B2B sales leads and then proactively moving them along the desired path to making a purchase.
Lead generation for IT and Software companies gets further compounded by two important factors:
First, the market space for IT and software is very tight – start-ups, big tech corporations, and global market players can squeeze sales pipelines.
Second, tech innovations can happen overnight – which means IT and software companies need to spend a major chunk of their resources and money on innovation and upgrading solutions for future needs.
Lead generation is marketing and sales science in today's markets – businesses need to dedicate a lot of their resources on lead generation activities if they want to get it right. The fact, however, is that only 22% of businesses are actually satisfied with their rate of conversion.
The one thing that is amply clear is this – there are no buffers in today's competitive marketing ecosystem. Which is why B2B brands don't have the luxury of missing out on an opportunity to convert buyers.
However, most IT and software companies cannot afford to spend with an open-hand on marketing and sales activities that may or may not bring in desired results.
The tech market is saturated with competitors. And sales and marketing teams of most IT and software businesses are already overburdened under the immense responsibility of selling, cross-selling and upselling their solutions to customers who have plenty of other choices.
Why Outsourcing Lead Gen makes for Better Business Sense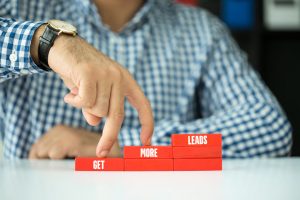 The process of lead gen can be slow and arduous if sales and marketing are not aligned or if they don't have access to the right kind of information.
The availability of tech innovations which include better data capturing and analysis tools have to a very large extent simplified how B2B companies now plan consumer movement within their sales pipeline.
However, it doesn't take away from the fact that generating and nurturing qualified sales leads from source is not only a demanding and time-consuming process, but it also requires businesses to put out big bucks and even in the of age tax cuts that is nothing to smile about.
B2B lead generation is definitely far more complex compared to B2C lead generation. This is because not only does the B2B buying process have a much longer life-cycle, but also because there are numerous stakeholders in the decision making process and multiple influencers.
In today's buyer cycle, while the final decision rests with 64% of C-suite executives, non-C-suiters makes for 81% of stakeholders are a part of the buying process.
Satisfying the queries and meeting the expectations of each and every stakeholder within the buying process requires sales teams to heavily invest time, money, and resources in understanding the customer.
Which is why, IT and software companies need to seriously consider partnering with outsourced lead gen services as opposed to focusing their time, resources, and money on in-house lead generation.
7 Reasons to Outsource B2B Lead Gen
In-house lead generation for IT and software companies presents several challenges. As mentioned above, not every IT and software company has the necessary resources on hand or the needed in-house expertise to generate and nurture qualified IT sales leads.
In most cases, the sales and marketing teams end up spending a lot of their time prospecting (messaging, calling, emailing) for leads which often leaves them with little time to nurture and convert qualified sales leads.
In the face of these challenges, the next best thing is to outsource lead gen to a professional and reputable company which specializes in generating IT sales leads.
IT and software companies that are serious about running their business on a scalable model can benefit immensely from outsourcing their lead gen.
By handing over the all your market research, contact database development work as well as the planning and running of lead generation campaigns to a qualified lead generation company, your sales and marketing teams can focus completely on closing deals and work towards adding new revenue streams for your business.
So if you are interested in increasing your sales velocity in a way that it aligns closely with your business goals, consider these seven benefits of outsourcing your lead generation to specialists.
Optimize Productivity for Your In-house Sales and Marketing Teams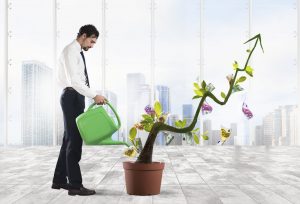 Companies that specialize in lead generation spend years mastering lead generation skills that allow them to break through any market space. They use best-in-class analytics and tools for lead generation activities, of which prospecting forms a huge chunk.
According to a Hubspot study, 42% of sales professionals find prospecting to be the most challenging aspect of the sales process.
When you outsource lead generation, your in-house sales team can optimize on closing deals instead of spending precious time and resources on prospecting for qualified IT leads.
Another major benefit of outsourcing lead generation is that you don't have to invest heavily in hiring, training, and maintaining an in-house team of experts.
Your investment brings in desired results since the outsourced lead gen experts do the heavy lifting leaving your marketing and sales teams free to pursue leads that are ready to convert adding to both time efficiency and productivity levels.
Generate IT Leads That are Sales-Ready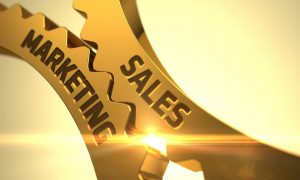 According to columnist Claudine Bianchi – "An empowered buyer is exactly what a sales and marketing organization should be targeting.
Sales and marketing should unite to determine who their ideal customer is and how to reveal their latent pain and to move the customer to a place where they are more successful because of the product or service being offered."
Most companies tend to focus on one-time conversions. However, qualified software sales lead who know exactly what they want, are well-resourced and are aware of who can meet their expectations are a prize catch.
Reason being that not only are these leads primed for conversion, but their conversion can benefit your business tremendously since they will be far more willing to form long-term partnerships with your business.
When you partner with lead generation experts, they focus on collecting and organizing critical information about your target buyers and ideal target market as well as your competitors to find and drive the most-ideal B2B sales leads to your sales pipeline.
These are the qualified IT sales leads your sales team should be focusing on converting.
Strengthen your Market Awareness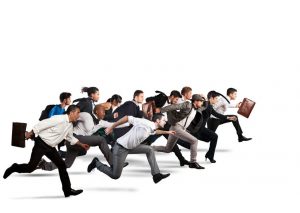 The competition within the IT and software industry is razor sharp – you need to out-perform your competitors at every turn. In order to do this, you need to have extensive market awareness.
You cannot afford to sit on past laurels regardless of how amazing your product or service was even if your product is fairly new. If you want to beat your competitors, you need to continuously upgrade and improve on what you have to offer.
So while your outsourced lead gen team is busy with hard-core lead generation activities, you are free to focus on researching the market for ways in which you can improve or add to your product or service.
You can build on market awareness by focusing on extensive market research, as well as by researching your competitors and customers so you know where your product/service stands in the market and how you can move ahead.
Test the Effectiveness of your Marketing among Target Audiences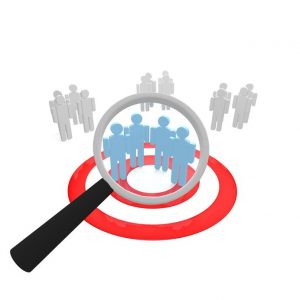 Let's face one simple fact – your buyers are extremely aware of their expectations. This also means that they can be extremely critical of marketing campaigns and brand promotions.
Which is why you need to test the effectiveness of your marketing content and campaigns or promotions before you put them out.
Outsourcing lead gen again works to your advantage here – you can capitalize on the expertise, insights, and skills of lead generation experts to test your marketing messages on the side.
Professional and reputable lead generation companies have the expertise to drive traction and gain insight into marketing campaigns early on.
If you know what trends prevail or are in the loop about changes in benchmarked policies or strategies, you are better positioned to create marketing messages that are far more effective and can resonate with your buyers.
Cost-effective Benefits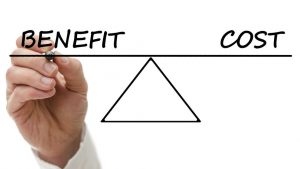 We briefly touched upon cost savings for your business and how you can benefit from outsourcing lead generation as opposed to maintaining an in-house team. Here's a more conclusive picture:
Think for a minute of what you could be spending if you had to hire a brand new team of sales reps or managers and then spend time training them.
If the lead efficiency score of the people you hire is low, you could end up burning a hole in your operations budget. Going beyond hires, you also would need to invest in infrastructure, tools, and platforms. The costs outweigh the benefits of hiring and maintaining an in-house lead generation team any day!
Unless you are a tech giant, you probably run a tight ship when it comes to operating costs. So the big question is, can you afford to expand or overshoot your operating budget?
If you can't then outsourced lead generation can be a highly cost-effective option for your business.
In addition to being cost-effective, your outsourced lead generation team can be extremely flexible – you can redirect, add, or change tasks for your outsourced lead gen team every quarter to meet your quarterly business goals and sales needs.
Expand your Business Goals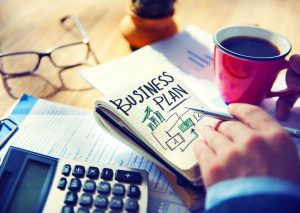 IT and software lead generation specialists can help you expand your business goals. It takes time and a lot of effort to build a list of qualified IT sales leads. And if you operate in an extremely fluid market, as is the case for IT and software companies, chances are your buyer profiles can change quickly.
In addition, if you scale up your business operations, it could open up new prospecting opportunities.
In such a scenario, you need a lead generation specialist who has a strong understanding of the expectations of potential leads and what kind of channels can be used to connect with those leads to maximize returns.
You need people who can identify key influencers and provide your sales teams with the necessary sales intelligence they need to convert prospective buyers.
Most lead generation services operate teams spanning geographies and markets. By outsourcing your lead generation you can effectively connect with these markets or niches and expand your business footprint.
You can save time, money, and effort that you would otherwise have to spend on sourcing qualified leads in markets spread across different geographies, both domestically and internationally.
So in addition to helping you convert qualified software leads, your outsourced lead gen partner can also help you quickly connect with potential customers regardless of their location enabling you to successfully break-through any current or immediate market limitations.
Effective Feedback and Results Evaluation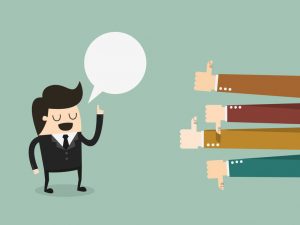 One of the biggest reasons why businesses are unable to sustain consistency when it comes to conversion rate is because they don't focus on a system of intelligence, feedback, and evaluation of winning strategies. They continue to shoot in the dark and expect to hit their mark – even if it happens randomly.
This kind of spray and pray strategy can be counter-productive in a competitive market space. More so for an IT and software company which already operate in a very volatile ecosystem.
On the other hand, if you know what works and for what reasons, that formula can be replicated and tweaked accordingly to win more conversions.
If you need to make changes half-way or if you need to tweak your messages for different sales leads, not only do you need to know what works best for you, but you also need to know if it is effective.
Outsourced lead generation services leverage a variety of metrics that allow them to evaluate their business practices and strategies on their success ratio.
They use this insight as a way of identifying key differentiators which enable them to stand out from the competition.
Your outsourced lead gen partner can help you measure sales conversion results to find what resonates and what does not. This insight can lead to an overall improvement in your conversion rate and your business performance.
Don't forget, they did after all successfully sell their services to you in the first place!
To Wrap Up
The decision to choose between in-house lead generation and outsourced lead gen service will ultimately be subject to sales goals, budgetary constraints, target markets, and overall business needs.
For an IT or software company, outsourcing lead generation can bring in multiple benefits. For one – by leaving lead generation to experts, in-house sales teams can focus on closing deals far more successfully.
So while there can be no "one-size-fits-all" approach to lead generation, by relying on professional experts who know what they are doing, IT and software companies can move closer to their sales and business goals.
Ready to sell smarter?
SalesPro Leads offers industry leading B2B Lead Generation and Appointment Setting services that provide sales intelligence to super-charge your sales team.